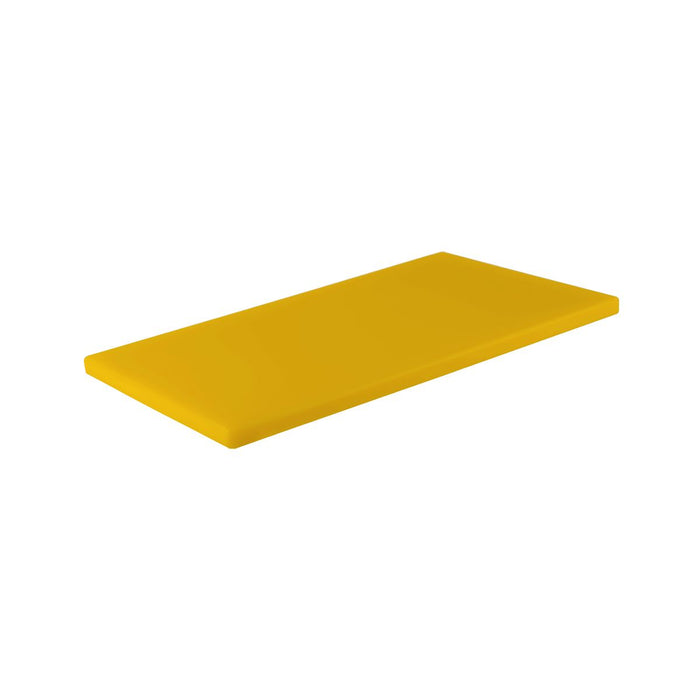 Yellow Polypropylene Cutting Boards
Save

22

%
Save

22

%
Recommended Retail Price
$26.00
Recommended Retail Price
$15.00
-
Recommended Retail Price
$40.00
Recommended Retail Price
$26.00
Slice, dice and chop without worry for your table with these Chef Inox cutting boards. Stain and aroma resistant with a sturdy construction preventing chips, splinters and warping. Its soft exterior reduces knife dulling.
Available Sizes: 510x380x12mm | 530x325x20mm | 400x250x12mm | 450x300x12mm
POLYETHYLENE
Polyethylene is a thermoplastic polymer. Resistant to cracking, warping and chipping, polyethylene products are ideal for commercial environments. Non-porous and hygienic, this range can be used for all manners of food service.
HACCP
Eliminate hazards and reduce risks with colour coded HACCP systems. This critical coloured system can be applied throughout every stage of the food supply chain, from production, preparation, packaging and distribution.
DISHWASHER SAFE
Dishwasher safe products are essential for any hospitality business. Our dishwasher safe items are guaranteed to stand up against everyday commercial use rigors without compromising their original lustre or finish.