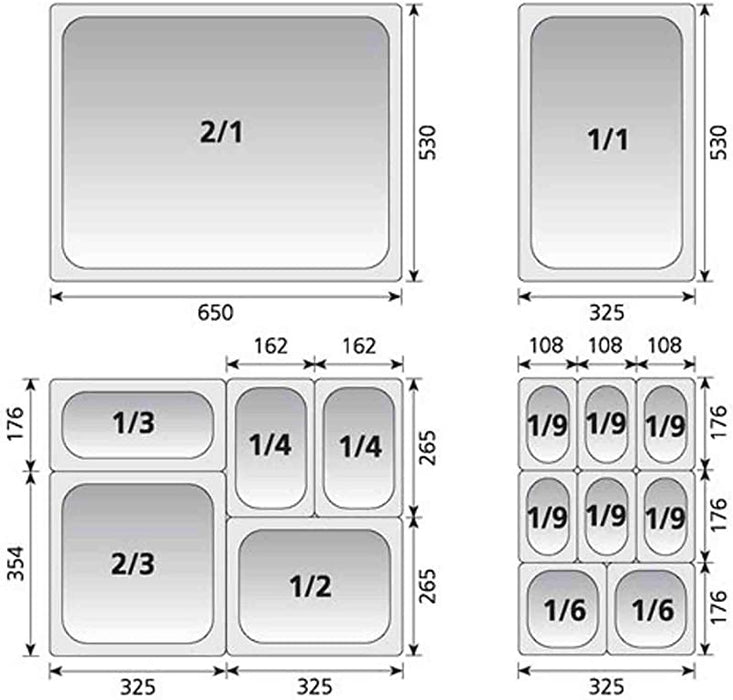 Universal GN Pan SIZE CHART
Recommended Retail Price
$0.00
-
Recommended Retail Price
$0.00
Universal Sizing Chart for Gastronorm Pans. This is not a product for sale, just helpful information.

STAINLESS STEEL QUALITY MATTERS - WE SELL 18/10 PANS

Designed for both form and function, Stainless Steel products are made from quality materials. Durable, practical, and dishwasher safe, our stainless steel products are made to last.
REMEMBER THE DEPTHS 20mm | 65mm | 100mm | 150mm
20mm Pans only available in 1/2 size 1/1 size 2/1 size

150mm Deep Pans not available in 1/9 size