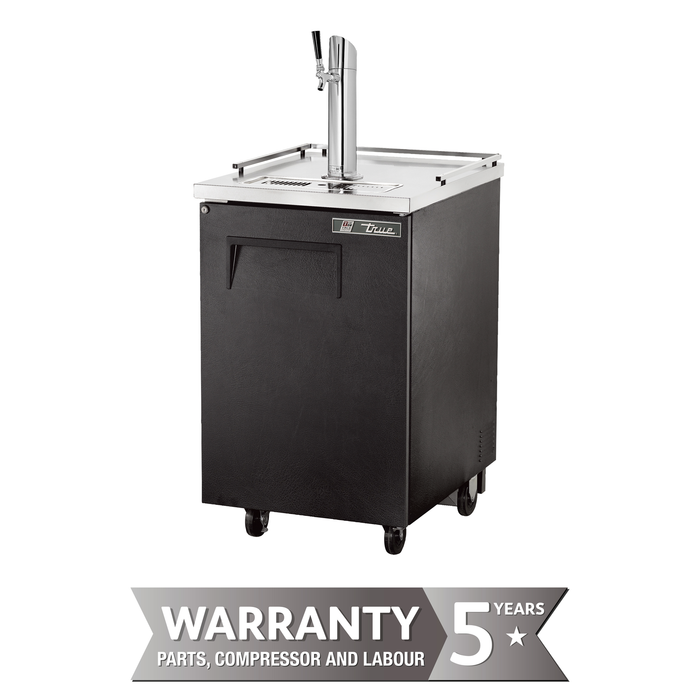 TRUE Direct Draw Beer Dispenser - 1 Door
Save

20

%
Save

20

%
Recommended Retail Price
$3,933.00
Recommended Retail Price
$3,933.00
-
Recommended Retail Price
$3,933.00
Recommended Retail Price
$3,933.00
True's direct draw beer dispensers are designed with enduring quality and value. Our commitment to using the highest quality materials and oversized refrigeration assures colder product temperatures and years of trouble free service. Oversized, factory balanced, refrigeration system holds 0.5°C to 3.3°C.
Commercial "Forced Air" refrigeration systems mean faster pull down and colder serving temperatures.
Designed to accommodate a wide range of keg sizes, unit interiors feature stainless steel floor and heavy galvanised steel walls.