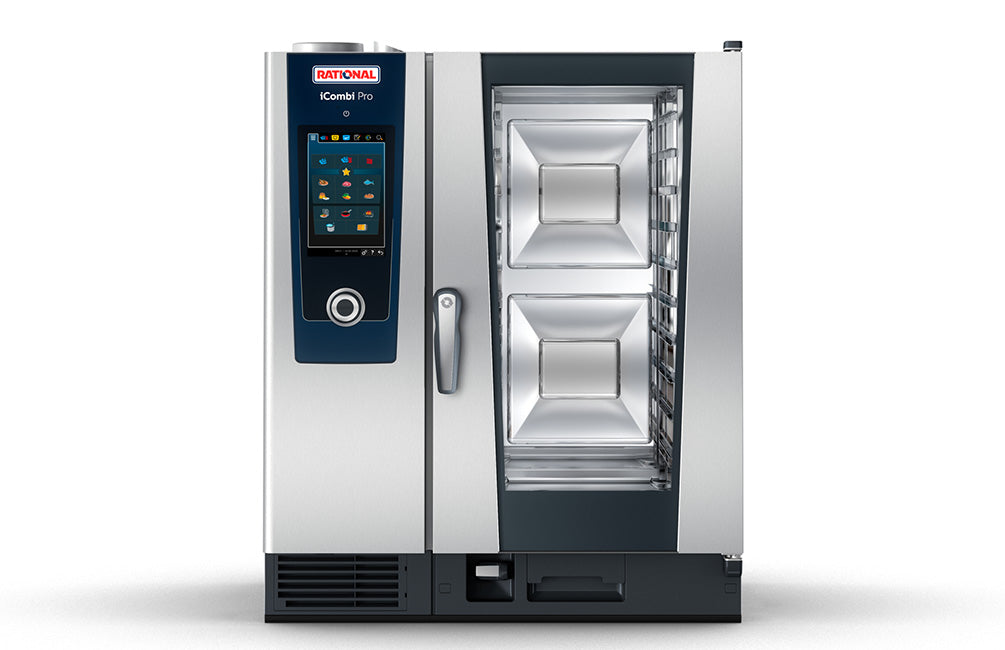 Rational iCombi Pro 20 x 1/1
Save

12

%
Save

12

%
Recommended Retail Price
$52,500.00
Recommended Retail Price
$52,500.00
-
Recommended Retail Price
$52,500.00
Recommended Retail Price
$52,500.00
RATIONAL iCombi Pro – 20-1×1 GN Tray Electric – 3NAC 415V – 40.2kw
Everything you do, 
you can now do even better.
Inclusions:
• Technical commissioning by a RATIONAL Service Partner
• Unit is supplied with water filter, high temperature PVC drainage kit and a flexible hose to connect to water
• User manuals
• On site end user training
• 2 year warranty
10 Tray Model Image Shown
Bake, fry, grill, steam and poach with innovation. The iCombi Pro is more than a combi oven. It's a smart device that's revolutionising commercial kitchens worldwide.
Streamline your processes with the use of the latest technology. The iCombi will sense your product and adjust the conditions to cook to achieve your desired result.
This electric iCombi Pro is ideal for restaurants, holding 6 x GN 1/1 and serving 150 to 300 meals a day.
The number one selling commercial combi oven on the market worldwide.