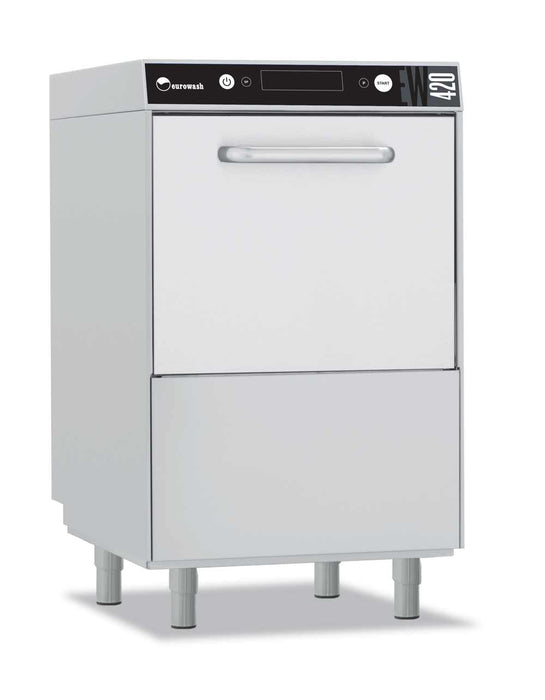 Eurowash Commercial Glasswasher Premium
Save

12

%
Save

12

%
Recommended Retail Price
$4,900.00
Recommended Retail Price
$4,900.00
-
Recommended Retail Price
$4,900.00
Recommended Retail Price
$4,900.00
EW420 Eurowash
Construction
Full double-skin general construction with counterbalanced and thermally insulated door. The tank is entirely press-moulded and equipped with a full-width integral surface filter, which, thanks to its large intake size, is virtually un-blockable. The pressed rack guides have rounded edges. The wash chamber is free of internal pipes and sharp corners.
In addition to the operating parameters, such as the temperature of the tank and boiler or the number of cycles completed, the indications provided by the automatic diagnosis system are also displayed.
Information is provided in the form of clear text and icons.
It is possible to adjust the dosing of detergent and rinse aid, while our specialised technicians can modify all the operating parameters of the machine.
Standard equipment includes two 14 x 17" glasses racks.
Specialised programmes: ProPlates (Specific cycle for plates), ProCold (Cold water rinse), ProNew Rapid water changeover).
Self-clean cycles are provided as standard.