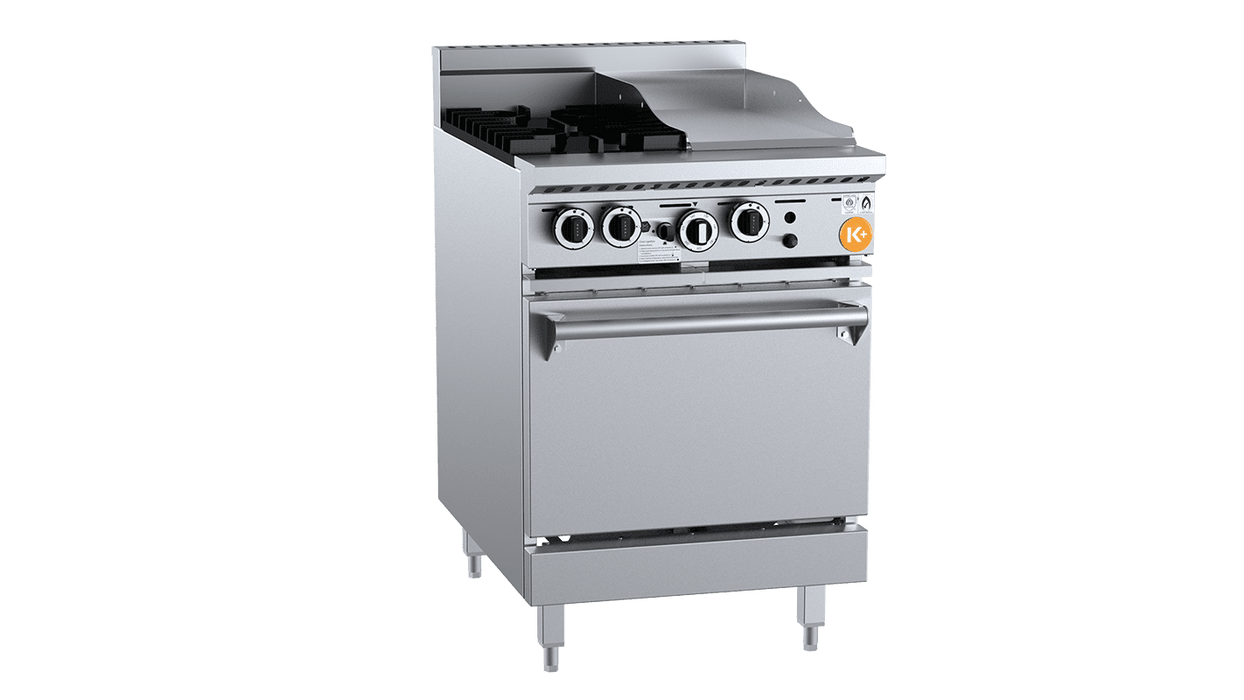 B&S K+ Oven | 2 Burner | 300mm Grill Plate
Save

12

%
Save

12

%
Recommended Retail Price
$5,570.00
Recommended Retail Price
$5,570.00
-
Recommended Retail Price
$5,570.00
Recommended Retail Price
$5,570.00
The K+ Oven is constructed from high quality, sturdy materials and is fitted with a performance driven, German-made thermostat ensuring temperature accuracy at all times while cooking. It features a stainless steel frame, heavy-duty fully insulated dropdown door and a heavy-duty mild steel plate.
The unit was made for a busy kitchen, designed to withstand daily wear and tear. The unit's 30Mj cooktop burner ensures quality and reliable performance.
The K+ Oven's Grill Plate is easy to clean and maintain and comes with a 18-month warranty.
Stainless steel frame
Heavy-duty cast iron trivet
Solid steel base plate allows for even heat distribution
Heavy-duty fully insulated dropdown door
29 MJ oven burner
Multi-setting gas valve as standard allowing for greater regulation of flame setting
Powerful cooktop section burner comes in two pieces for easy cleaning
Easy to clean fat spillage tray
Front access to all components for ease of service and adjustment
Heavy-duty mild steel plate
18-month warranty
Dimensions (L x W x H): 600mm x 840mm x 1030mm
Gas Consumption (NG / LPG): 111Mj/h / 110Mj/h