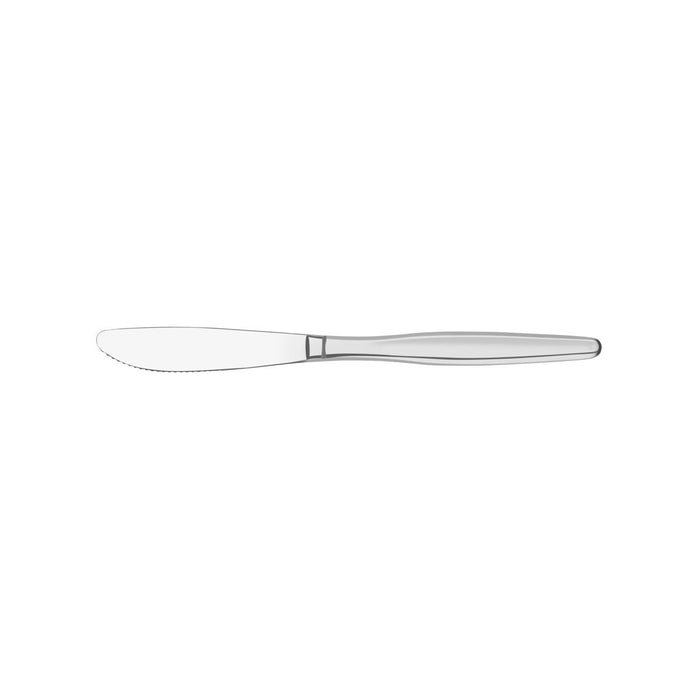 'Atlantis' Cutlery Range (Doz)
Save

24

%
Save

24

%
Recommended Retail Price
$34.00
Recommended Retail Price
$12.00
-
Recommended Retail Price
$34.00
Recommended Retail Price
$34.00
12 Pieces Per Pack
Slim, lightweight and classic, Tablekraft's Atlantis is perfect for casual dining or everyday home use. Crafted from 18/0 stainless steel, this universal range is partially satin-finished, dishwasher safe and sleek.
SATIN FINISHED HANDLES

Soft and subtle, Satin Finish leaves a beautiful semi-gloss appearance. The Satin finish is made using a final step of being brushed with a vertical grain across the surface, leaving an elegant softness to the touch.
DISHWASHER SAFE
Dishwasher safe products are essential for any hospitality business. Our dishwasher safe items are guaranteed to stand up against everyday commercial use rigors without compromising their original lustre or finish.
RANGE IDENTIFICATION
Our beautifully shaped and crafted cutlery ranges now make it easier to identify. Each piece is cleverly stamped with the range name, making re-ordering your current style effortless.