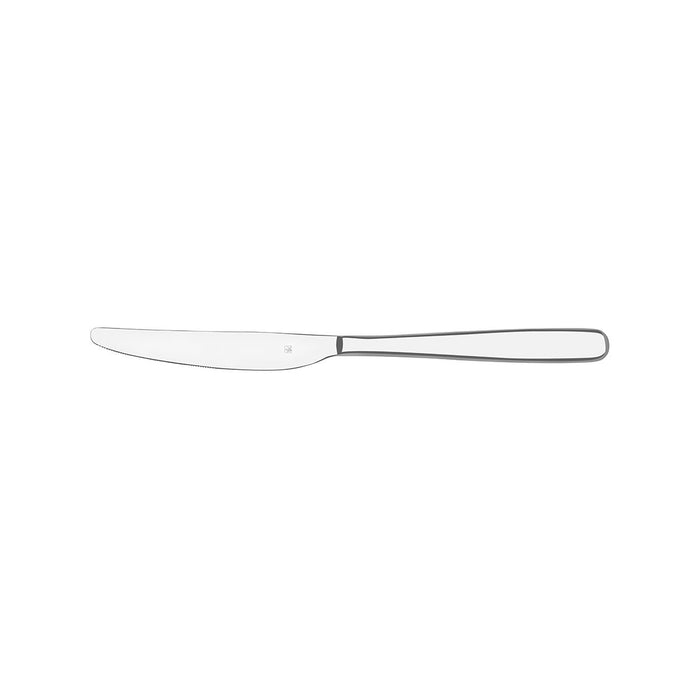 'Aero Dawn' Cutlery Range (Doz)
Need it Soon?
Recommended Retail Price
$84.00
Recommended Retail Price
$44.00
-
Recommended Retail Price
$88.00
Recommended Retail Price
$84.00
12 Pieces Per Pack
With its long slender lines and elegant curves, Tablekraft's Areo Dawn adds a sleek contemporary feel. Crafted from high polished 18/10 Stainless Steel, this classic range enhances any table setting.

MIRROR POLISHED HANDLES
Manufactured to leave a lasting impression, Mirror Polish is a bright and luminous reflective surface. Produced by grinding with fine abrasives and finished off on the buffing wheel to leave a long-lasting, highly polished mirror effect.
DISHWASHER SAFE
Dishwasher safe products are essential for any hospitality business. Our dishwasher safe items are guaranteed to stand up against everyday commercial use rigors without compromising their original lustre or finish.
RANGE IDENTIFICATION
Our beautifully shaped and crafted cutlery ranges now make it easier to identify. Each piece is cleverly stamped with the range name, making re-ordering your current style effortless.